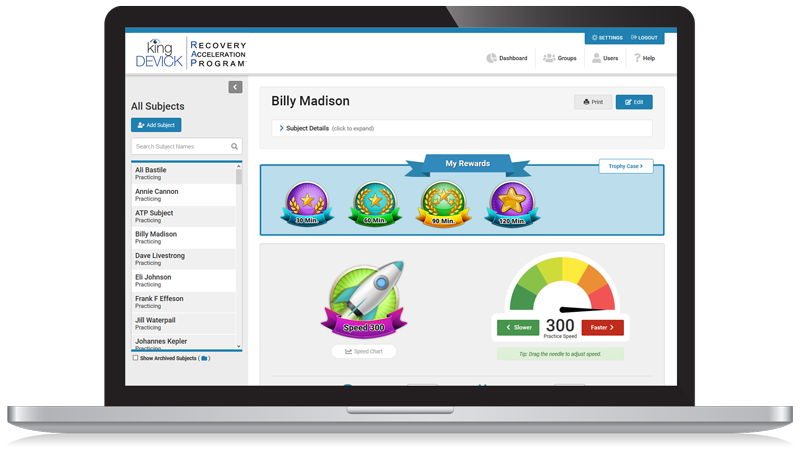 Following a brain injury, up to 90% of patients experience vision-related symptoms (Optometry, Occurrence of oculomotor dysfunctions in acquired brain injury: a retrospective analysis, 2007). The K-D RAP is an in-clinic or at-home computer-based oculomotor program.
Outcome Measures

Show instant outcome measures over the course of recovery

Compliance Monitoring

Check in on your patients practice progress with real-time compliance monitoring

Flexibility

Patients can practice K-D RAP in-clinic or at-home on a computer or iPad
King-Devick technologies selected as winner of the VA Innovation Awards
Winners of the Department of Veterans Affairs' (VA) Innovation Demo Day competition share their victory with VA Senior Adviser Matthew Collier during Day 2 of VA's Brain Trust: Pathways to InnoVAtion summit held May 17-18 in Boston. Winners are, from left, Max Randall of Daptly; KC Beard of Daptly; Steve Devick of King-Devick Technologies; VA's Collier; Jason Roncoroni of Save A Warrior; and Jake Clark of Save A Warrior. The winners will have the potential opportunity to implement and deploy their innovations with VA. Read more.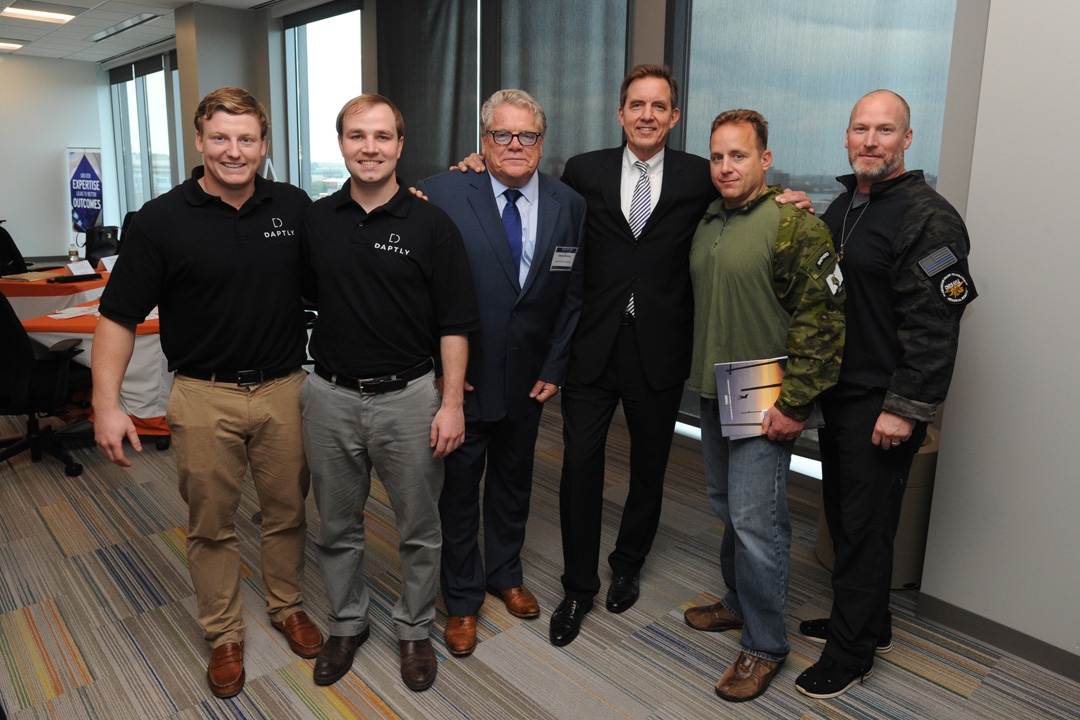 Program Features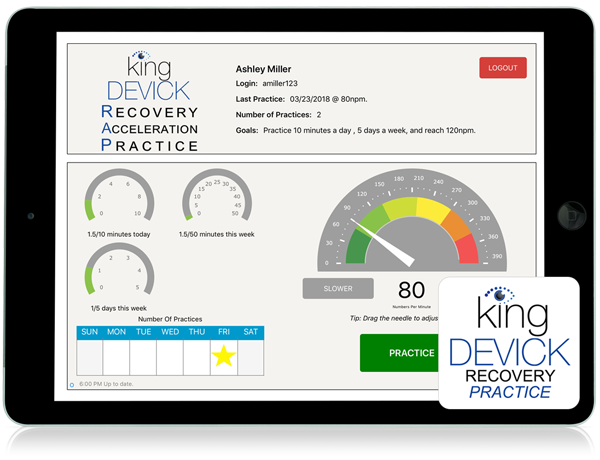 Secure, protected cloud-based system
Compatible with 9.7" iPads or computer
Patient activation gains unlimited program access for one year
Conveniently practice in-office or at-home
Track progress and practice sessions
How K-D RAP Works
The patient's task is to read aloud dynamically presented number targets quickly on a computer or iPad. Speed settings are easily adjusted and increased with ongoing practice. Provide motivation with individual practice goals and view progress over time.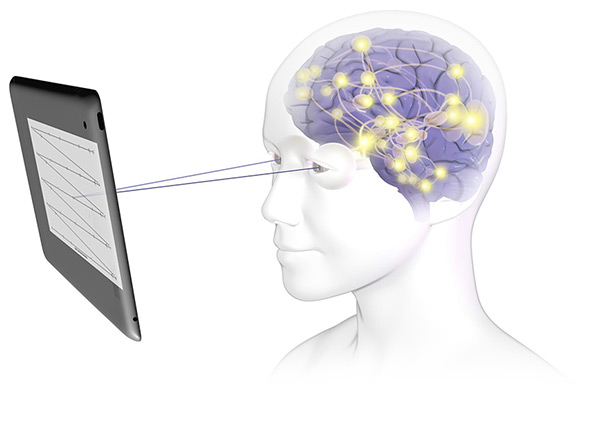 Resources