Performance Facts
Patients who perform poorly on the K-D Test may not be efficient readers.
K-D Test is a quick and objective tool for clinicians to help determine if a patient's poor reading performance is related to eye movement deficiencies. Studies have shown that practicing the physical act of reading with the K-D Reading Acceleration Program significantly increased oral fluency and comprehension in elementary-aged subjects in as little as six weeks.
Saccadic eye movement is a learned motor skill that, like other complex motor skills, takes practice and develop with age.
2

X

Improvement in Reading Fluency
5

X

Improvement in Reading Comprehension
Eye Movements and Reading: Some Facts
Vision alone accounts for more than 55% of the brain's pathways, making vision and eye movements for efficient reading – a highly intricate task.
Efficient eye movements may not be fully developed at the time a child learns to read.
Eye movements in your children are imprecise, requiring more regressions in which eye must reread text which, in turn, results in slower reading performance. When translated to the task of reading, that slower reading rate leads to poor reading fluency, comprehension, and academic performance.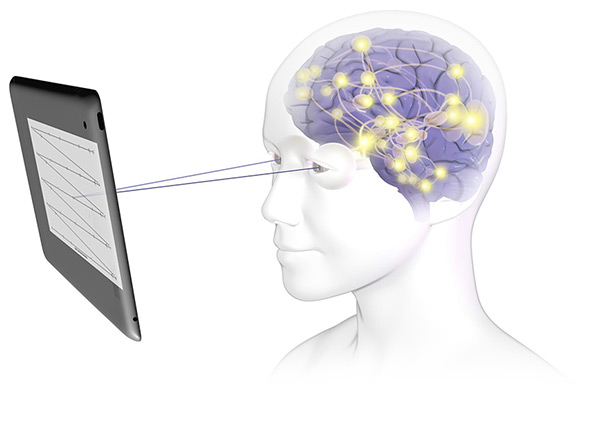 Products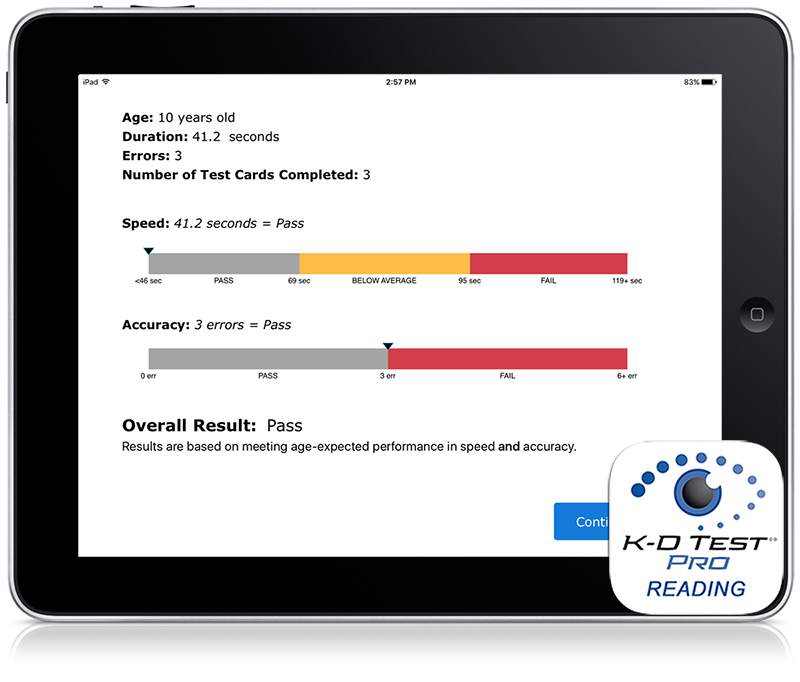 K-D TEST Pro Reading Package
Price: $200 (100 K-D Test Screenings)
Screen for reading related eye movement disorders.
K-D Test Pro Reading can be quickly and easily administered.
Instant results compared to age-matched normative data for patients 6-14+ years old
100 K-D Test screenings per package
Application does not store data
---
K-D Reading Acceleration Program (RAP)
Price: $650 (10 Patient Activations)
Remediate eye movement deficiencies in patients to improve reading performance.
K-D RAP is a web-based and oculomotor remediation program with compliance monitoring.
Set goals and tailor programs for individual patients
Monitor real-time outcome measures and compliance over recovery
For in-office or at-home use
---