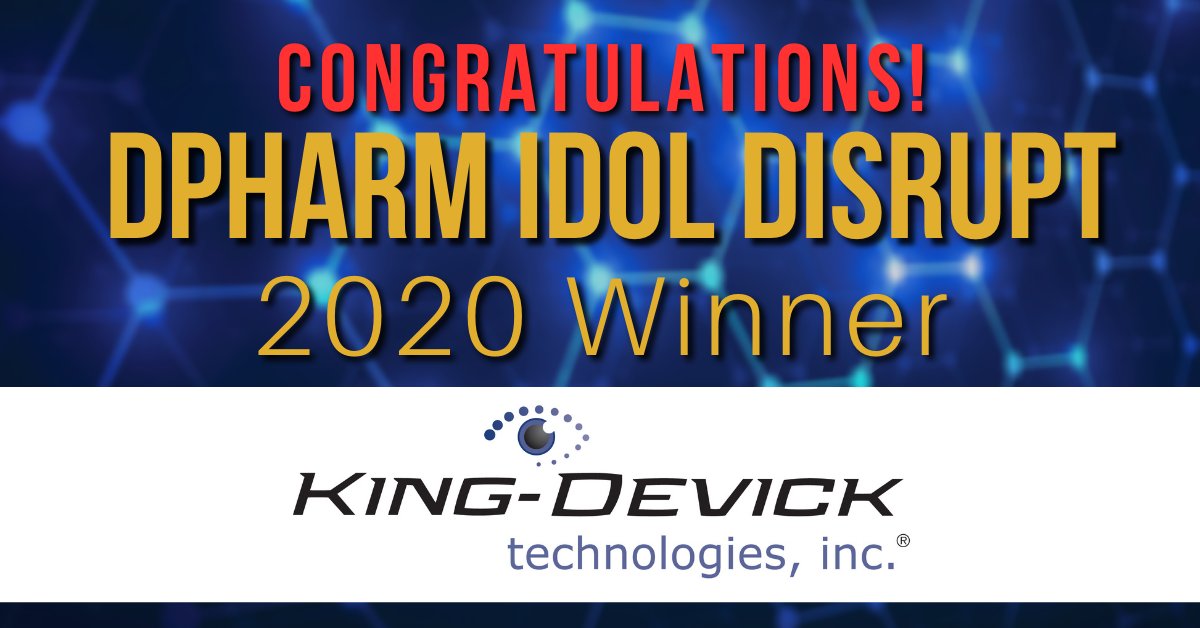 The Conference Forum is pleased to announce that King-Devick is the winner of DPHARM Idol Disrupt at the 10th annual DPHARM: Disruptive Innovations to Advance Clinical Trials 2020 event. King-Devick technologies is a SaaS model digital/telehealth company that offers a broad set of evidence-based products utilizing integrated technology to accurately and objectively assess eye movement (oculomotor) disorders, such as saccadic dysfunction. These products have been validated in more than 175 recent peer-reviewed published articles in regard to monitoring neurological function in a variety of conditions, including AD, PD, MS, AMD, migraine headache and other neurological conditions.
King-Devick had five minutes to present their innovation and demonstrate how it can disrupt clinical trials to DPHARM Idol's esteemed panel of judges, with a rigorous Q&A to follow. The judges included:
Esther Dyson, Executive Founder, Way to Wellville
Cindy Geoghegan, Patient Advocate
Yusuf Ghadiali, Senior Director, Global Clinical Operations, Biogen
Hassan Kadhim, Director, Head of Clinical Trial Business Capabilities, Bristol-Myers Squibb
Joseph Kim, MBA, Senior Advisor, Clinical Operations and Digital Registry, Digital Health Office, Translational Technology & Innovation, Eli Lilly & Company
Ülo Palm, MD, PhD, Co-Founder/Chief Medical Officer and Co-Founder, APANDEMIC/Ordaos Bio
Chandra Ramanathan, PhD, MBA, Global Head, Pharma R&D Open Innovation, Bayer Healthcare
Douglas Schantz, VP, Clinical Operations, Alexion
Jessica Scott, MD, JD, Head of R&D Patient Engagement Office, Takeda Pharmaceuticals
Mark Travers, PhD, MBA, VP, Head of GCTO Regions, Monitoring Excellence, Global Operations, Merck & Co.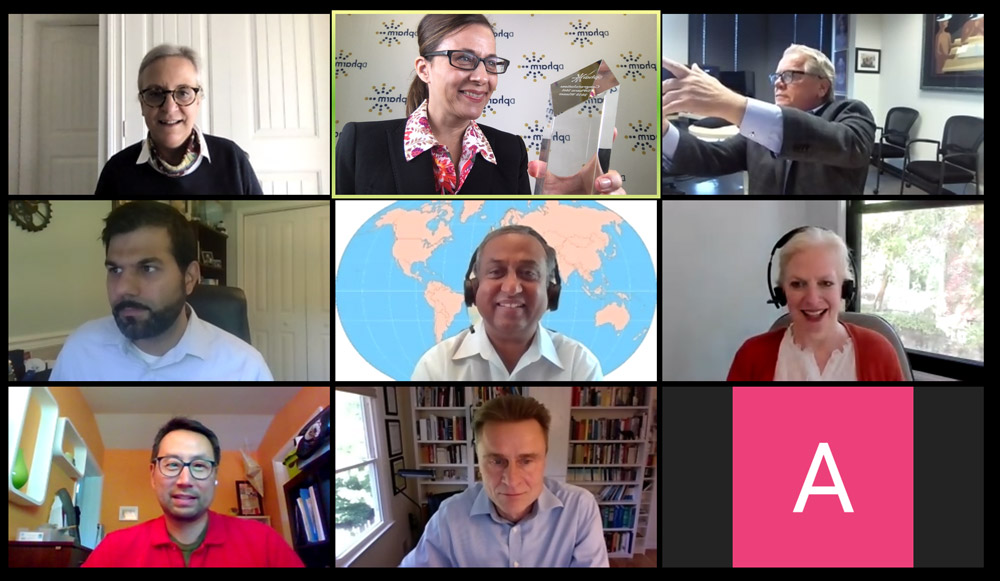 "We were really impressed with how King-Devick's technology uses eye movements as an objective and promising new way to detect abnormalities in hard to diagnose neurological diseases, and the broad applications for scientific advancement and improved care in many prevalent and difficult disease areas,"
Patient advocate and DPHARM Idol judge Cindy Geoghegan added, "The judging for this year's DPHARM IDOL was especially close, with so many of the competing companies demonstrating technology that is not just envisioned, but that is already being applied in clinical research in innovative ways. King-Devick was chosen as this year's winner because it provides a validated solution to a major challenge, the ability to measure neurological function in real-time, which has the potential to transform the ability to do research in therapeutic areas (such as AD, PD, MS, AMD, Migraine headache and others)."
Although they were triumphant, King-Devick had strong competition from the other DPHARM Idol Disrupt presenters:
Proof Pilot – Matt Amsden, CEO and Founder
Obvio Health – Susan Dallabrida, PhD, VP, Consultancy
Root Health – Raj Sharma, President and CEO
Trial Scope – Mike Wenger, VP, Patient Engagement
"All of the contenders generated enthusiasm and strong interest from judges on the panel, each providing innovative solutions to real challenges in drug development," said the DPHARM Idol Disrupt 2020 judges.